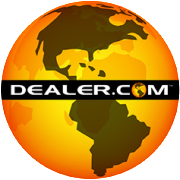 Hey Car Dealers – Keep The Lines of Customer Communication Open, Even When You're Not with JustMailto
Hey Car Dealers – Keep The Lines of Customer Communication Open, Even When You're Not with JustMailto
We've heard from a number of service industries that a big challenge is losing a customer because the business is closed. Take car dealerships, for example. Mandated to be closed on Sundays, how are your potential customers supposed to get in touch with you with a general question or to make that appointment for purchasing a new car? Now, your customers don't have to wait until the next business day to get in touch. How? Many dealerships are getting smart and using the JustMailto integration on their websites to keep the lines of communication open, even when they're not.
Think about it- more customers are finding businesses online using mobile devices more than ever before. Your customers might be able to find you on the web, but how easy is it for them to contact you?
The JustMailto integration allows mobile website visitors to safely send an email to the dealership using their preconfigured email client, while allowing the website owner to collect the same data that they would from a website form. That's right – no more tedious web forms. Customers can email your dealership directly through a click of a simple button on their mobile device, giving you more leads from your dealer.com inquiry even when you're closed.
JustMailto is perfect for all service industries, from car dealerships to tax professionals and attorneys to easily and securely capture new leads any time through a simple email. It's that easy, and Foxtrot Media will do all of the work for you. Integrate the JustMailto service into your website today and see your leads increase. At only $19.99 per month, you'll capture the leads that would have been lost when you're not open for business. Give it a try today!
Keep the lines of communication open with your customers, even when you're not there with JustMailto.