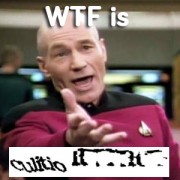 I just have a simple question: why do I have to fill out a form?!
So there you are again, on your phone, Googling, Yelping or Yahooing for something you need — a doctor, an auto repair shop, a shoe store, what have you.
You're browsing about and you discover a reputable establishment, and you are sold on their great website. You're ready to engage and you just have a simple question…

"Are you seeing new patients?"
"Will you work on my Yugo?"
"Do you have pink Uggs in a men's size 11?"
You click to the page cheerfully named "Contact Us!" and lo and behold you find a very long contact form to complete.
Uggggg! The SPAM Police.
FIRST NAME SIR –
LAST NAME SIR-
EMAIL SIR –
EMAIL ONE MORE TIME SIR –
DATE OF BIRTH –
MOTHER'S MAIDEN NAME –
DOG'S MIDDLE INITIAL
COMMENTS –
CAPTCHA–
"Oy, what do you want from me?!"
Unfortunately for business owners, a lot of consumers feel this way, and abandon their websites without completing transactions
Why not abandon the long forms and just send these businesses email!
Well, it used to be that way, but as anyone who has ever put their email on a website knows, that's called "inbox suicide."
SPAMbots are programmed to hunt out these "mailto:" links, catalog them, and SPAM the hell out of them. These evil spammers will even share their lists with each other, and the amount of spam the victim receives can increases exponentially. The current remedy? A contact form. It hides the email address and keeps the bots at arm's length, but the trouble is, it's keeping consumers there too.
So what's next?  The web developers at Foxtrot Media believe they have solved the problem with their solution called "JustMailto".
"With our API, we're bringing the simplicity of email links back to the web to make it easier for consumers to connect with business" says Brian Singer, the founder of JustMailto. "The visitor just clicks the link, their email program opens up, and they send the message. The only thing you have to type is your inquiry."
JustMailto's API is a single line of code that, when implemented on the website, will add a unique "token" to all instances of the email links. The tokens are unique to every visit and every pageview, and without that token, the email will not be delivered.
"We validate the user by linking the token in the email to our database of generated tokens," says Singer. "and since we are generating tokens specific to each page view, we can report on what pages are generating inquiries which marketers and business owners will love."
JustMailto stores all messages received (good and bad) in its full featured, reporting dashboard so messages won't get lost in someone's unchecked inbox. Approved messages can be sent to one or multiple recipients, and Foxtrot is working on integrations for SalesForce, Hubspot and several other CRM and marketing automation solutions.